Our story begins with the founding of Dolphin Temporary & Permanent Personnel in 1969. Dorothy Dolphin, a widowed mother of three young children, established the company after having spent nearly eight years as an employee of a large, national temporary staffing company. Her rise from receptionist to branch manager of the company's largest producing office gave her the confidence and experience to strike out on her own and begin her career as a business owner and successful entrepreneur before anyone knew what the word meant.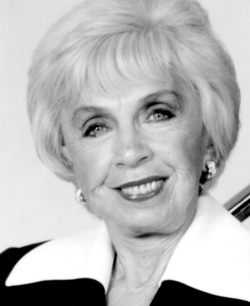 Dorothy Dolphin
Using $1500 from her personal savings account, Dorothy opened Dolphin Temporary & Permanent Personnel in a small, rented office located in the First Federal building (soon to be demolished to make way for the IDS Center) in downtown Minneapolis.
Working 60+ hours per week in an effort to make her new business a success, and after two consecutive months of persistent sales efforts to solicit new business, Dorothy received an order for 40 temporary employees from the personnel manager at a prominent Minneapolis law firm. It was the defining moment that effectively put Dolphin Temporary & Permanent Personnel on the road to growth and prominence in the Twin Cities staffing industry. Nine months later, Dorothy hired her first employee. A year later, she hired her second. And within a mere four years, Dorothy had transformed Dolphin Temporary & Permanent Personnel into Dolphin Temporary Help Services, Inc., the largest independent temporary staffing service in Minnesota.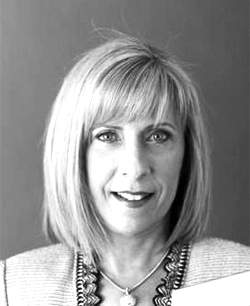 Kathy Dolphin
The company Dorothy Dolphin founded more than 40 years ago has evolved into Dolphin Group Companies (DGC), which is not a legal entity but rather a marketing designation in this case used to describe five individual corporations with multiple DBA designations in our Human Capital group of Dolphin Holdings. We have six separate and distinct work force rosters recruited and maintained with each focused on specific areas of expertise. These areas include: office administration, legal, medical, engineering, information technology, financial planners and industrial workforce management.
Six of the entities which are actively marketed with monikers that define their purpose are: Humera, Jurisin, Inginaire, Binesta, Indrotec, and Clinicor1. Dorothy's daughter, Kathy, is the CEO of and in charge of the DBAs under those corporations that operate under the DGC designation. With her direction, this segment has grown to become one of the most effective and respected HR service groups of companies in the Upper Midwest.
If you would like to learn more about any of our Human Capital Companies or entities of DGC, we invite you to visit their individual websites by clicking on the logos below.